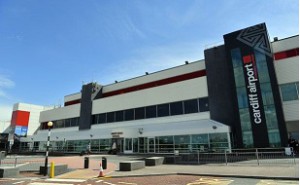 A new four-star on-site hotel is part of a masterplan just published to develop Cardiff Airport.

As well as a new on-site hotel, the masterplan also includes the development of a new terminal building plus a new rail link off the Cardiff to Bridgend coastal line.

The new four-star hotel would include business meeting and conference facilities

The masterplan envisages flights to an increased number of destinations in its bid to expand Cardiff Airport over the next 20 years. The Welsh government-owned airport plan a growth from 1.5 million to three million passengers a year

The Cardiff Airport masterplan is "starting a dialogue". Feedback is requested on the draft plan by 14 September. A final plan will then be launched in the autumn.