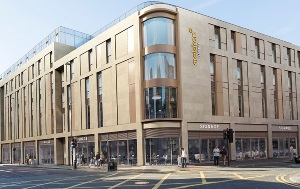 Dublin-based Dalata Hotels Group is planning to open a Maldron-branded hotel in Glasgow.
Maldron Hotel Glasgow will open with 250-bedrooms. It will be centrally located on Renfrew Street.
An opening is anticipated in the second half of 2020.
Dalata currently operates seven hotels in the UK with two in London and others in Cardiff, Leeds, Birmingham, Belfast and Manchester Airport. A further two are under construction in Belfast City and Newcastle on Tyne.
Details: https://www.maldronhotels.com/