Industry news for the Hotel and Conference business
Welcome to our website for the savvy hotel and conference professionals. We provide business news, newsletters, extensive reference material, and free to enter competitions. Venuebooking offers insights to the industry from a new perspective to keep you in touch of the world out there.
Mercure Leeds Centre opens September

Indigo coming to Chester

Dalata plan new Manchester Hotel

Dalata plan new London Hotel

New Hotel opens in Glasgow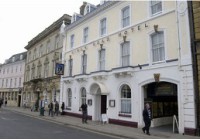 King's Head hotel in the centre of Circencester reopens in July 2014 following a major redevelopment. The old hotel has been closed since 2007 and was in a poor state of repair. The hotel building itself comprises 11 historic houses including one medieval one which remains a part of the hotel. The new King's Head will have 45 modern, boutique-styled bedrooms. It will include a restaurant which, they claim, will champion the best of modern British cooking. It will feature a Spa with four treatment rooms and a gym. The old cellars are being renovated as event space. There will also be private dining facilities.
The Kings Head will be operated by the Vineyard Group who also own The Vineyard at Stockcross and Donnington Valley Hotel and Spa near Newbury.
Details:
www.kingshead-hotel.co.uk
Details

Published: 16 May 2014
Hits: 871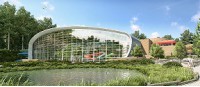 Center Parcs Woburn Forest will officially open on Friday 6 June 2014. The new complex, which represents a £250million investment, will feature 625 lodges and a 75-bedroom hotel plus an Aqua Sana spa, a gym, a watersports lake, restaurants and shops. Outdoor activities and team building options range from archery, canoeing and laser combat to nature activities. The new conference venue at Center Parcs Woburn Forest opens in October 2014. Facilities will include 'The Venue' a flexible arrangement of nine meeting rooms seating up to 800 delegates theatre style in total.
Woburn Forest is close to the M1. There will be a shuttle service available to and from Flitwick station which offers a 0 minute train journey to central London.
Details:
www.centerparcs.co.uk
Details

Published: 16 May 2014
Hits: 1135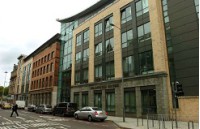 Plans have been lodged by Signature Living to redevelop former council offices in Liverpool into a 61-suite aparthotel themed around the legendary Liverpool Football Club manager - Bill Shankly.
The 'Shankly Hotel' will be in Millennium House, a Victorian building in the city centre. The aparthotel will also include 22 serviced apartments, a restaurant and bar plus 93 car parking spaces in the basement. The existing leisure and gym space will be retained and there will also be serviced offices included in the development.
Details

Published: 15 May 2014
Hits: 822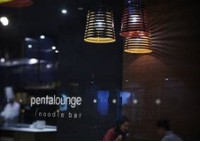 For years Pentahotel Reading has been the only hotel flying the Penta flag in the UK. It is now being joined by five new properties. The new Pentahotels are located in Birmingham, Derby, Warrington, Inverness and Ipswich. They are all previous Ramada Encore properties which have been rebadged.
Each of the new Pentahotels is centrally located with good access to a central station. Pentahotel Birmingham has 131 bedrooms and two meeting rooms; Pentahotel Warrington has 103 bedrooms and two meeting rooms; Pentahotel Derby has 112 bedrooms; Pentahotel Inverness has 90 bedrooms and Pentahotel Ipswich which is still awaiting rebranding has 126 bedrooms and two meeting rooms.
The rebranding is expected to be complete by the end of this year.
Details: www.pentahotels.com
Details

Published: 15 May 2014
Hits: 1370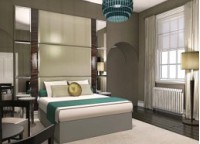 The Edgbaston is a new hotel which has opened in Birmingham with just six boutique bedrooms and three cocktail lounges. The building, formerly a private house in Edgbaston and hence the name, dates back to 1847. It has been fully restored with a modern take on the art deco style with dark walls, panelled and mirrored bars and golden banquette seating. Each bedroom is individually decorated in a contemporary style; each furnished with a king-size bed, a free standing Victorian style bath, designer furniture, an led Smart television, free broadband and wireless internet plus a desk and seating area. You will find The Edgbaston in Highfield Road, a ten minute drive from the centre of Birmingham.
Details:
www.theedgbaston.co.uk
Details

Published: 14 May 2014
Hits: 846