Industry news for the Hotel and Conference business
Welcome to our website for the savvy hotel and conference professionals. We provide business news, newsletters, extensive reference material, and free to enter competitions. Venuebooking offers insights to the industry from a new perspective to keep you in touch of the world out there.
Mercure Leeds Centre opens September

Indigo coming to Chester

Dalata plan new Manchester Hotel

Dalata plan new London Hotel

New Hotel opens in Glasgow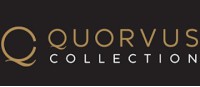 The May Fair hotel in London and the G&V Royal Mile Hotel in Edinburgh are the first two properties to join Carlson Rezidor's 'Quorvus Collection'; a new grouping of luxury, lifestyle hotels designed for the 'contemporary global traveller'.
The G&V Royal Mile Hotel, formerly the Hotel Missoni, is a 136-bedroom five-star hotel on Edinburgh's Royal Mile. The 404-bedroom five-star May Fair Hotel is located in Stratton Street and is owned and operated by Edwardian Group London.
The Symphony Style Hotel in Kuwait City is the third hotel to join the Quorvus Collection.
Details:
www.quorvuscollection.com
Details

Published: 08 May 2014
Hits: 955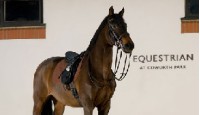 Humans aren't the only ones who can check-in at Coworth Park. The hotel on the borders of Windsor Great Park has just announced has enhanced its riding offerings with The Ultimate Horse Check-In; a prestigious check-in service designed for its equestrian guests. This includes:
• Assigned stable with a keepsake welcome card and personalized check-in. The equine's dietary and bedding preferences are taken into consideration.
• Horses get a welcome polo ball from nearby Guards Polo Club, which manages the estate's polo grounds.
• Arrival amenities such as a Himalayan Rock Salt Lick, home-grown carrots, and horse treats made by the hotel's pastry chef.
• Equine manicure consisting of a hoof oil moisturising treatment.
• Luxury post ride bubble bath in Coworth Park's hot and cold bay with natural equine aromatherapy wash.
• Relaxing aromatherapy oil muscle massage and rubdown by expert stable hands.
Coworth Park is frequently home to some of the world's most prized thoroughbreds who no doubt deserve the finest stable-to-stable amenities. As they state on their website: 'Coworth Park Equestrian Centre sets a new standard in equestrian recreation and is open for all hotel and local residents to experience the thrill of horse riding, whatever their level or ambition in the saddle'.
Details:
www.dorchestercollection.com
Details

Published: 02 May 2014
Hits: 1778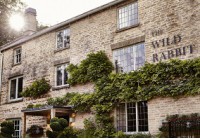 Three UK hotels have been named in the Conde Nast Traveller 2014 list of hotels that 'go the extra mile for modern travellers' - a survey which spanned 410 cities in 93 countries.
The hotels were evaluated in seven categories. The Rosewood London was named in Conde Nast's 33 best new hotels in the world. The London Edition in central London is listed as one of the five best designed hotels in the world. The Wild Rabbit (pictured), a twelve bedroom hotel in the heart of the Cotswolds, has been ranked as one of the best foodie hotels in the world.
Details: www.dailymail.co.uk/travel
Details

Published: 02 May 2014
Hits: 881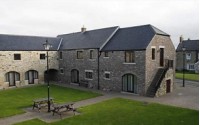 Plawsworth Hall Farm is located in a rural village between Durham and Chester-le-Street. The farm currently has 27 serviced apartments within its 50 acre estate and is planning to more than double that number. Plans have been approved to construct a 31-unit aparthotel on the estate. Plawsworth Hall Farm offers a rural alternative to hotels for tourists, contract workers or those looking to relocate to the area. Most guests are resident for between two and three weeks.
Plawsworth Hall Farm is located just off the A167 three miles from Durham and two miles from Chester-le-Street.
Details:
www.plawsworth.com
Details

Published: 02 May 2014
Hits: 907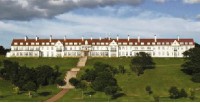 Donald Trump, the American entrepreneur, has struck a deal to buy Turnberry golf resort in Aberdeenshire. He now intends to invest heavily in the property to create one of the most luxurious hotels in Europe.
The Turnberry Resort includes three links-style golf courses, six restaurants, a spa and the 149-room Turnberry, a Luxury Collection Resort which will continue to be managed by Starwood Hotels & Resorts. A decision on whether the hotel is to be rebranded is expected shortly.
Details:
www.turnberryresort.co.uk
Details

Published: 01 May 2014
Hits: 841