Industry news for the Hotel and Conference business
Welcome to our website for the savvy hotel and conference professionals. We provide business news, newsletters, extensive reference material, and free to enter competitions. Venuebooking offers insights to the industry from a new perspective to keep you in touch of the world out there.
Mercure Leeds Centre opens September

Indigo coming to Chester

Dalata plan new Manchester Hotel

Dalata plan new London Hotel

New Hotel opens in Glasgow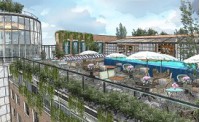 Hotel and private club operator, Soho House, is to open a hotel in the former BBC Television Centre at White City in west London. Soho House has been selected by the property developer Stanhope to design and operate part of the redevelopment scheme which will provide a 47-bedroom hotel with a roof terrace, swimming pool and restaurant.
A planning application is to be submitted at the end of next month incorporating the new hotel layout. If everything goes to plan construction work is expected to start on site in spring 2015.
The development will also include offices, new BBC studio space, leisure facilities and 950 new homes.
Details

Published: 29 April 2014
Hits: 839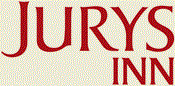 Jurys Inn has announced that it is now offering standard wi-fi, suitable for Internet browsing, email and messaging, free to all guests. Guests booking directly on jurysinns.com will also receive free premium wi-fi for heavier internet use – streaming movies, gaming and large file downloading.
The move follows a £1.7 million investment in new software and technology upgrades and applies in all the group's 25 UK city centre hotels.
Details: www.jurysinns.com
Details

Published: 29 April 2014
Hits: 904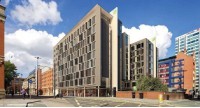 IHG have published the latest update about their new Holiday Inn Manchester – City Centre. The hotel will be a 306-bedroom property located within the Piccadilly Regeneration Project, adjacent to Piccadilly Station, in the heart of Manchester. It is due to open in 2016. The hotel will feature meeting and conference facilities as well as the brand's signature Open Lobby – a concept which combines the front desk, lobby, restaurant and bar, lounge area and business centre into one open, cohesive space.
Holiday Inn Manchester - City Centre will be operated by Dominvs Group under a franchise agreement with IHG. The same group is also converting the existing 71-bedroom Aston Hotel Dumfries into Holiday Inn Dumfries with a planned opening this spring. Holiday Inn Dumfries is located one mile from Dumfries centre on the Crichton Estate near Easterbrook Hall and Conference Centre.
Details: www.dominvsgroup.com
Details

Published: 15 April 2014
Hits: 807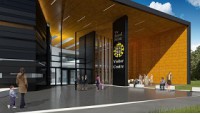 For the first time in its 1,000 year history, the Royal Mint is to open its doors to the general public. Construction of a purpose-built Royal Mint Visitor Centre at its headquarters in Llantrisant in South Wales is expected to start spring 2014 with completion during 2015.
The £7.7million Royal Mint Visitor Centre will provide a look behind the high-security doors of The Royal Mint – Britain's oldest manufacturer. Visitors will have the opportunity to take a tour of The Royal Mint to see just how the coins they use every day are made. On top of that a range of static and interactive exhibitions in the new Visitor Centre will add to an experience topped off by the chance to strike your very own coin.
The Royal Mint was opened on a purpose-built site in Llantrisant by Her Majesty The Queen in 1968, following 157 years it had previously spent at Tower Hill in London. It will be a perfect way to finish of a meeting.
Details: www.royalmint.com
Details

Published: 29 April 2014
Hits: 1026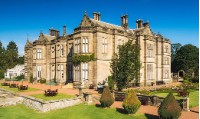 Matfen Hall Hotel, Golf and Spa in Northumberland has just started the second phase of its £450,000 investment in its golf and spa facilities. The first phase saw an upgrading of the gym facilities and new technoGym equipment. The next phase will see new thermal experiences in the Spa. Finally the hotel's 72-hole golf course will be upgraded.
Matfen Hall Hotel is set in 300 acres of Northumberland parkland. The hotel has 53 bedrooms, individually decorated in traditional and contemporary styles. The hotel is the ancestral home of the Blackett baronets and was converted into a hotel in 1999. It is located within easy access of the A69, Newcastle on Tyne to Carlisle road.
Details: http://www.matfenhall.com/hotel/
Details

Published: 15 April 2014
Hits: 747