Industry news for the Hotel and Conference business
Welcome to our website for the savvy hotel and conference professionals. We provide business news, newsletters, extensive reference material, and free to enter competitions. Venuebooking offers insights to the industry from a new perspective to keep you in touch of the world out there.
Mercure Leeds Centre opens September

Indigo coming to Chester

Dalata plan new Manchester Hotel

Dalata plan new London Hotel

New Hotel opens in Glasgow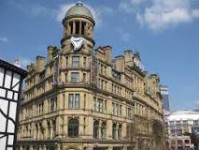 Plans have been published to convert Manchester's Corn Exchange into an 86-bedroom boutique hotel as part of a £30million redevelopment of the grade II-listed property. The hotel would retain the stone arch entrance to Exchange Square, the double height lobby and the building's exposed Edwardian features. It would be the central element of the redevelopment alongside 13 independent shops and restaurants.
The Corn Exchange was built in 1897 and opened for use in 1903. It reopened as The Triangle in 2000 following a major refurbishment after the Manchester bombing in 1996 before reverting back to the Corn Exchange name in 2012.
Details

Published: 12 May 2014
Hits: 982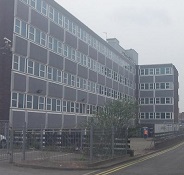 Building work has just started converting St Mark's House in Birkenhead on Merseyside and former Crown Prosecution Service offices into a new 67-bedroom Premier Inn.
The existing T-shaped building will be partially demolished to create car parking space and the remainder will be converted into a hotel with a bar and restaurant.
Premier Inn Birkenhead is located in Conway Street. Refurbishment work should be complete by autumn 2014 with an opening expected in early 2015.
Details

Published: 12 May 2014
Hits: 1029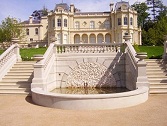 Controversial plans to convert Cherkley Court, the former home of press baron Lord Beaverbook, near Leatherhead in Surry look to be going ahead after an Appeal Court overturned a previous rejection.
The plan is to turn Cherkley Court into a luxury hotel and leisure complex. The £60million development would include 28 five-star private rooms or suites, a brasserie and fine dining restaurant. Leisure facilities would include a golf course, a health club and spa with an outdoor family swimming pool plus a 20 metre indoor pool at the gym, which will also include aerobics and holistic studios.
Details

Published: 09 May 2014
Hits: 920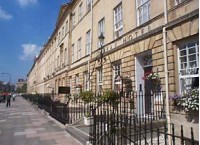 Plans have been published to convert the Carfax Hotel in Bath into a new 40 bedroom boutique hotel and restaurant. The Carfax Hotel was a former temperance hotel but it is no longer in business. The building was made up of three Grade I-listed Georgian town houses that were knocked through in the 1930s to create a hotel.
The new hotel in Great Pulteney Street would be operated by the Vineyard Group. It would include a bar and lounge on the ground floor and a restaurant in a new extension to be built at the rear of the hotel. If everything goes to plan, the hotel, which is yet to be named, should reopen late summer 2015.
Details

Published: 09 May 2014
Hits: 983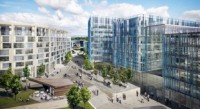 Manchester Airport Group (MAG) has been given the go-ahead to develop a new Hilton Garden Inn at their new Airport City North development. Approval for the eight storey hotel has been granted by Manchester City Council.
The Hilton Garden Inn will include a bar and restaurant, leisure and conference and meeting facilities.
Airport City is an £800million scheme masterminded by MAG to develop Manchester Airport into an international destination and will include offices, warehouses, manufacturing units as well as hotels.
Details
Details

Published: 09 May 2014
Hits: 999